Just in case the world should end tomorrow…
This Month's Gem
Several years ago, I was asked to sing at the Cabaret Convention at Town Hall in New York City. I was a relative cabaret newbie to town AND the convention. Much to my delight, I shared a dressing room with some of the most talented divas in the business. I learned mascara tricks from Andrea Marcovicci, compared jewelry with KT Sullivan, and made an instant friend of the great Portia Nelson, who became my mentor and song writing angel.
Every time I said I should stop song writing, go back to strictly acting, Portia would gently slap me up the side of the head and tell me I HAD to keep writing and that Cabaret was my  perfect métier.
We stayed friends throughout her life, and at one point I had the temerity to write a lyric and send it to her, wondering if she would be interested in composing a melody.
She most graciously and enthusiastically said YES, and JUST IN CASE was born.
We shared the same philosophy about telling people you love that you love them NOW.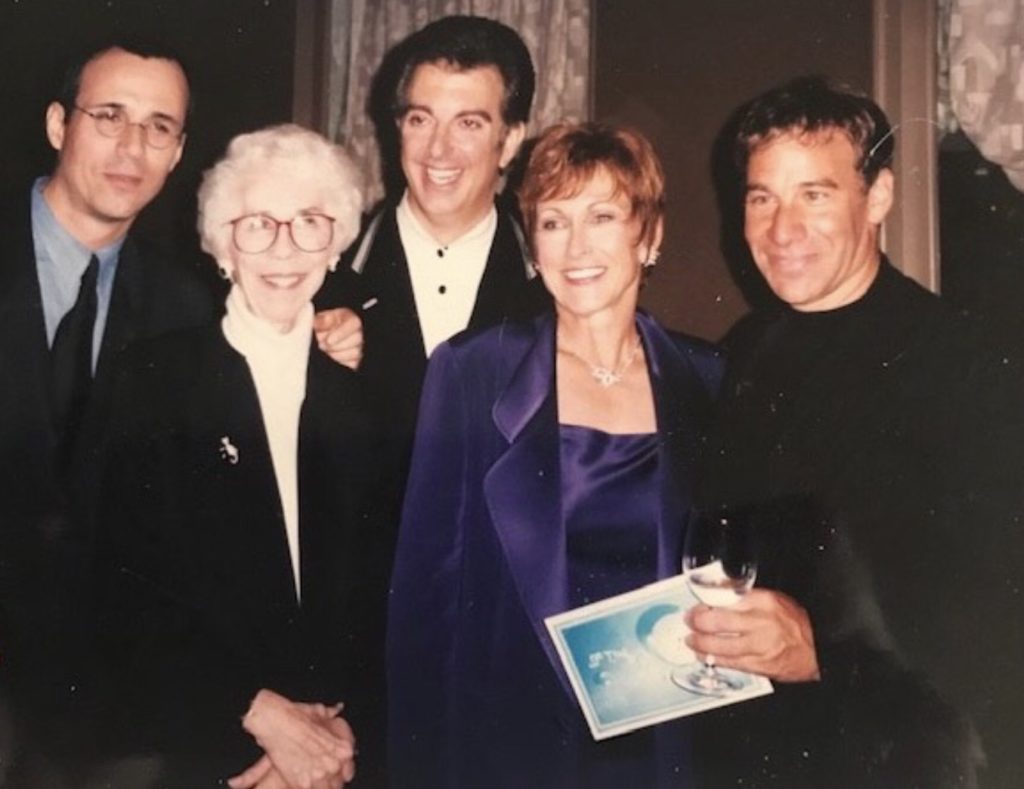 NOW
WHAT IS NOW?
THE PEARL WITHIN THE OYSTER
THE OYSTER IN THE CORAL
THE CORAL IN STILLNESS
BENEATH THE MOVING WAVE
THE WAVE UPON THE ROLLING SEA
THE SEA UPON THE SURFACE
OF THE SPINNING WORLD
THE WORLD A SPECK OF DUST
WITHIN THE GALAXY
THE GALAXY ONE SMALL DOT
AMID THE FORTY BILLION UNIVERSES
WITHIN THE CHANGING UNKNOWN
With love and music,
Amanda