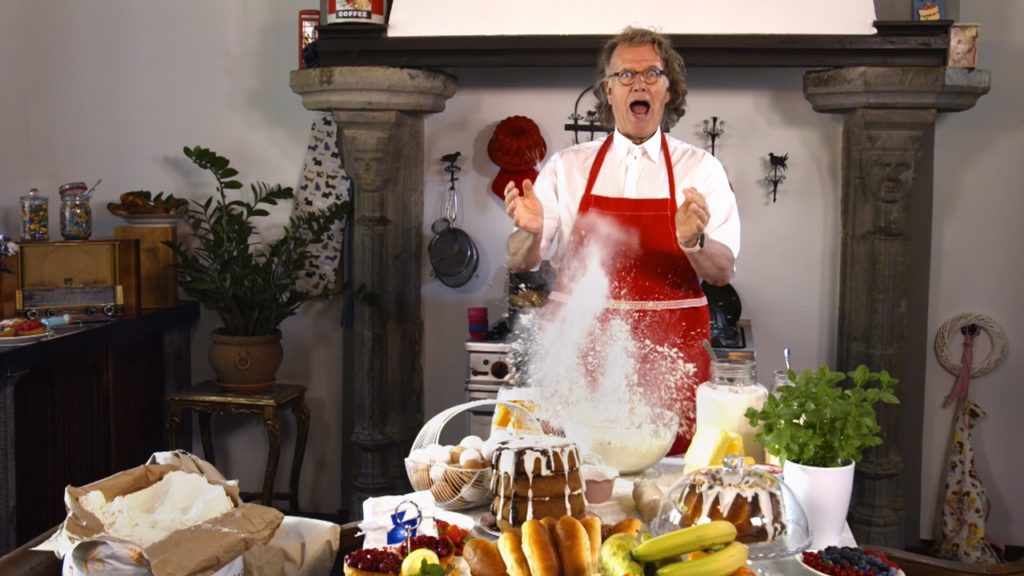 Well, darlings The New Normal has been a hit! I have so loved seeing you all in your pandemic pageantry that I just had to share a few more pics that didn't make it into the video. Like the one above of Maestro André Rieu baking up a storm! I've got one or two others that I'm saving for my next newsletter, so if you're not signed up for my mailing list now might be a good time to drop me a line HERE with your email address.
And while we're on the subject…were you able to name all the people who made appearances? If not, here's a little cheat sheet of all the wonderful people who contributed their photos…
Jim Caruso & Mark Sendroff
Linda Mironti & Marcella Smith
Jay Rogers Aaron Morishita 
Jason Graae, Glen Fretwell & Murray
Harry Groener & Dawn Didiwick
Whew! That's quite the impressive list! if we've left anyone off be sure and let us know so we can add them. In the meantime, I'll be back in October with new Buried Treasure and a few delicious announcements.
With love & Music,
Amanda