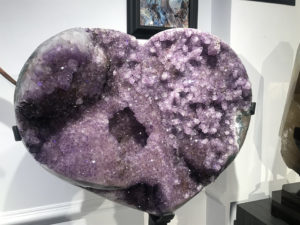 And once again the end of the year comes sweeping into the room, ripping the calendar pages and leaving them to fall in a pile of memory onto the floor of my house and heart.
What a year it has been! Since last I typed, tardy blogger (or blogette…or maybe bloggem…in keeping with the current trend to be all genders to all people, which leaves me, ancient that I am, in confusion. I fear I have entered the universe of grammatical old farts), much has happened, most of it happy and fortunate, which is how I feel at this moment. As long as I don't read the paper or listen to the news, life is great.
There has been happy travel, to such diverse places as my favorite city on the planet, London, where I sang happily and tore my meniscus and wound up hobbling up and down the stairs, stairs, stairs that make up that city…that country…and for the first time recognized I might NOT be immune to the injuries time insists on inflicting on those who survive their twenties…what????) But when you get a chance to stay in a manse in the Cotswolds, you must not complain!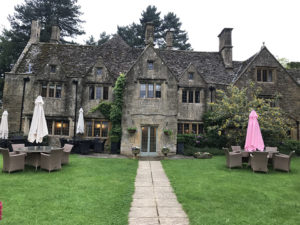 …discovering the beauties of impossibly green Bainbridge Island off of Seattle, counting my blessings that I have inherited some of the most wonderful and INTERESTING relatives, including my cousins Bruce and Kathie…Bruce being he who was one of the most famous still photographers in the movie industry, with faces of folk such as Peter Sellars, Eddy Murphy, and the Beatles on his gallery wall…my father gave him his first camera…and his gorgeous wife Kathie who was the costumer on one my first TV shows…a STARSKY AND HUTCH long, long ago, and long, long before she met my cousin and became my cousin in law…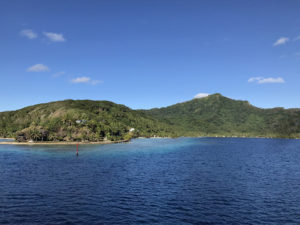 …and even more boggling French Polynesia where I celebrated 50 years of togetherness with my honey as we swam in the impossibly triple blue waters off of Bora Bora. 50 years??? How is that possible? And we still like each other. A miracle!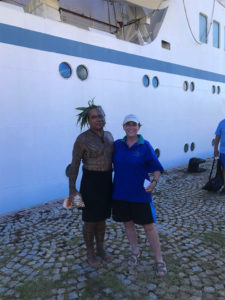 After many months of what I feared was permanent creative exile, there was the creation of a new concert concept …my LADY MAC BETH SINGS THE BLUES…contemporary songs for Shakespeare's heroines…which debuted at our lovely Rubicon Theater. (I saw a t-shirt recently I HAD to acquire …the bust of Will with a caption under it saying "This shit writes itself"…hilarious!)
And my beloved pal Michele Brourman and I leapt into yet more animated features for Dream Works, entering the world of Curious George the good natured monkey. I do love writing for animation…it is akin to writing very short Broadway musicals while lounging in your pajamas.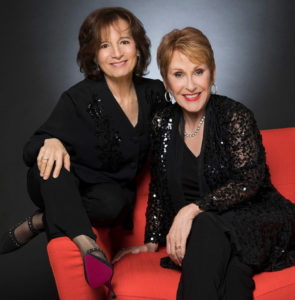 Losses there were, as more and more there seem to be. I said to Michele I believe we are now leaving the garden of HELLOS and entering the tundra of GOODBYE.
The loss of both our two oldest dogs, Duffy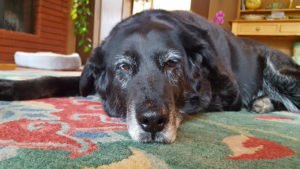 and Charley,
and our favorite cat Spatz.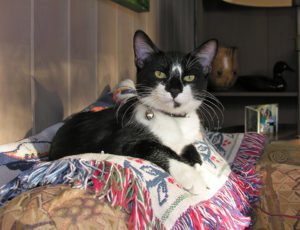 That was a triple blow that bruised our hearts. We have four legged children rather than two. They are as dear to us as any human child can be.
BUT THEN, into our lives came Fred Astaire, highest leaper and silliest cat on the planet,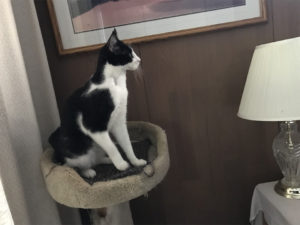 and the JUST rescued Jumping Jack Flash the mystery pup. He is so new he only has one name so far, and we are still not sure exactly who he is. But we will surely discover his secrets.
And THAT is the advantage of having four-legged children. They leave too soon, but there is always someone waiting in a cage somewhere wanting to be rescued.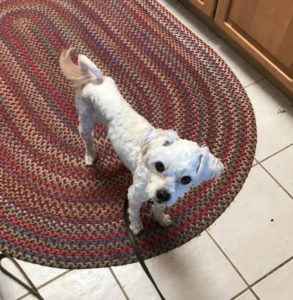 I realize this is sounding more and more like a Christmas letter. Apt, I suppose, as we are approaching that day so very fast. I am typing this from the sky as I wing home from a quick but delicious trip to wintery, Christmas-twinkly New York City where I sang with brilliant John Bucchino at Birldand, saw beloved Eastern pals and a great new piece of theater…JAGGED LITTLE PILL…based on the music of Alanis Morisette. It was an excellent dive into the world of current teenage turmoil. Bless the brave and troubled hearts of all young people everywhere these strange days!
In the world of literature and art:
Book: EDUCATED…wow! What an amazing true story of survival and determination
Movie: THE RIDER…a gorgeous small film
Music: The Django Rhinehardt All Stars- if you want to feel REALLY happy and energized, these guys are the real deal!
And so as I wish you all a very happy end to 2019, and a grand entrance into 2020, I leave you with the lyric of my latest collaboration with my beloved pal Michele Brourman, our latest Christmas tune.
(AND I do believe I am going to have to record a Christmas CD this year. At least an EP! I am getting nagged!)
ALL ABOUT LOVE
They're hauling out the reindeer in September
Hanging up those lights of reds and greens
But as the time draws near we should remember
What this special season really means
It's not about the tinsel
It's not about the trees
It's not about the snow or smoke
That floats upon the breeze
For those of us who tan
And those of you (us) who freeze
This time
It's all about love
It's not about the Matzoh
It's not about the dreydel
It's not about the plastic baby
In a cardboard cradle
For those who sip their kosher wine
Or eggnog from a ladle
It's all about love
In these darkest days of winter
This dying of the year
Let's put aside our fearful pride
And bring each other cheer
It's more than just a Torah
A Koran or a Bible
Or atheism, God forbid,
That gets one sued for libel
Let's walk the path of common ground
And cast away the tribal
This time
Is all about love
This time
It's all about love